My Blog
Posts for tag: oral hygiene
By Hoekwater Family Dentistry
February 16, 2021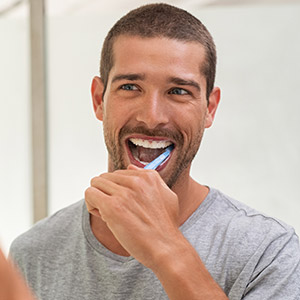 Two important practices boost your protection from dental disease: twice-a-year dental visits; and daily brushing and flossing. Of the two, that second one could be the most important.
Personal oral hygiene cleans the teeth of dental plaque, a thin film of bacteria and food particles that accumulates on them each day. This plaque buildup is the number one cause for both tooth decay and periodontal (gum) disease, so removing it reduces your risk of an infection.
But it's not just a matter of doing these tasks—it's also doing them well. A quick once-over isn't going to have the same preventive power as a more thorough job.
Here then are 4 tips for improving your daily oral hygiene efforts.
Time yourself brushing. It usually takes about two minutes to thoroughly brush all tooth surfaces. So, set a timer for two minutes, focusing on methodically brushing the front, back and biting surfaces of each tooth.
Easy does it. Brushing teeth requires only a gentle bit of manual force as the mild abrasives and detergents in your toothpaste provide most of the action of loosening plaque. In fact, aggressive brushing can lead to enamel and gum damage. Practice gentle scrubbing action when you brush.
Don't neglect flossing. While brushing gets most of the hygienic attention, it can't effectively get to areas between teeth where over half of built-up plaque can accumulate. Be sure then to floss at least once a day to remove plaque between teeth that brushing can miss.
Test yourself. Your dentist may be the ultimate judge for the quality of your hygiene, but you can check your effectiveness between visits. For instance, run your tongue across your teeth—it should feel smooth, not rough or gritty. Using a plaque disclosing agent periodically can also reveal missed plaque.
And don't forget to keep up your regular dental visits, which are necessary for removing plaque you might have missed or tartar that may have formed. They're also a great time to get advice from your dentist or dental hygienist on how you can further improve your own efforts in daily dental care.
If you would like more information on best oral hygiene practices, please contact us or schedule an appointment for a consultation. You can also learn more about this topic by reading the Dear Doctor magazine article "Daily Oral Hygiene: Easy Habits for Maintaining Oral Health."
By Hoekwater Family Dentistry
December 18, 2020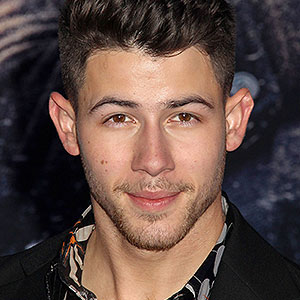 Think no one is looking at your smile when you're out in public? Nick Jonas' recent experience might convince you otherwise. While the Jonas Brothers were performing during the 2020 Grammys, fans watching on television picked up on some dark matter between his teeth.
To say Twitter lit up is an understatement. For many, it was that thing you couldn't unsee: Forget the performance, what was that between his teeth? Jonas later fessed up by tweeting, "…At least you all know I eat my greens."
We're sure Nick and his brothers take care of their teeth, as most any high-profile entertainer would. You can probably attribute his dental faux pas to trying to squeeze in some nourishment during a rushed performance schedule.
Still, the Grammy incident (Spinachgate?) shows that people do notice when your teeth aren't as clean as they should be. To avoid that embarrassment, here are some handy tips for keeping your teeth looking their best while you're on the go.
Start with a clean mouth. You're more apt to collect food debris during the day if you have built-up plaque on your teeth. This sticky bacterial biofilm attracts new food particles like a magnet. Remove plaque by thoroughly brushing and flossing before you head out the door.
Rinse after eating. Although your saliva helps clear leftover food from your mouth, it may not adequately flush away all the debris. You can assist this process by swishing and rinsing with clean water after a meal.
Keep a little floss handy. Even after rinsing, stubborn bits of food can remain lodged between teeth. So just in case, keep a small bit of emergency floss (or a floss pick) in your purse or wallet to remove any debris you see or feel between your teeth.
Watch what you eat. Some foods—like popcorn, sticky snacks or fibrous vegetables—are notorious for sticking in teeth. Try to avoid eating these foods right before a public appearance where your smile may be critical.
And here's an added bonus: Not only will these tips help keep your smile attractive on the go, they'll also help keep it healthy. Rinsing with water, for example, helps lower your mouth's acid level after eating, a prime factor in tooth decay. And flossing, both as a regular practice and for occasional stuck food, decreases plaque and subsequently your risk of tooth decay and gum disease.
Remember, a healthy mouth is the starting place for a beautiful smile. Keep it that way with dedicated hygiene habits at home or on the go.
If you would like more information on tips for better oral hygiene, please contact us or schedule a consultation. To learn more, read the Dear Doctor magazine article "Daily Oral Hygiene."
By Hoekwater Family Dentistry
October 09, 2020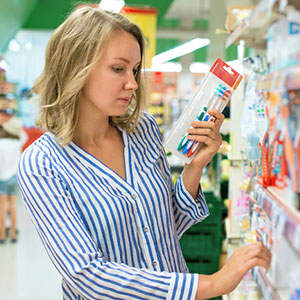 Search online for "right tool for the job" and you'll get over a billion results related to everything from baking cakes to repairing cars. It's also just as applicable to oral hygiene.
One of those "right" tools is the humble toothbrush. Most of us use the manual variety whose basic components—a long narrow handle and a bristled head—haven't changed much in a couple of centuries. That hasn't stopped competing manufacturers, however, from striving to produce the latest and greatest toothbrush. It's a wonderful testament to the free market, but it might leave you dizzy with indecision about which product is right for you.
You can avoid this paralysis if you remember why you're using a toothbrush in the first place—to remove the daily buildup of dental plaque, a thin bacterial film that causes tooth decay and gum disease. With that in mind, here are the top things to consider when picking out your next toothbrush.
Bristle texture. Although you might think a stiff-bristled brush would be better at removing plaque, most dental professionals recommend soft bristles. Stiffer bristles can damage your gums and lead to recession; on the other hand, coupled with the mild abrasives and detergents in toothpaste, soft bristled-brushes are just as effective in removing plaque.
Comfortable size and shape. Toothbrushes come in various lengths and handle widths, so choose one that's comfortable in your hand. If you have issues with manual dexterity, consider one with a wider and thicker handle that's easier to hold. You'll be acquainted for at least six months (that's how often you should change out your current brush for a new one), so get a toothbrush that feels right to you.
The ADA Seal of Acceptance. Like toothpaste, the American Dental Association also tests toothbrushes. Those that meet the ADA's high dental product standards can include the ADA Seal of Acceptance on their packaging. When you see it, it's a good indication that particular toothbrush will perform well. You can also get advice from your dentist or hygienist on what type of brush you should use.
Every time you brush, you're potentially improving your dental health and avoiding disease. Make sure it counts with a toothbrush that's right for you.
If you would like more information on toothbrushes, please contact us or schedule an appointment for a consultation. You can also learn more about this topic by reading the Dear Doctor magazine article "Sizing Up Toothbrushes."