My Blog
Posts for tag: dental implant
By Hoekwater Family Dentistry
December 28, 2020

Although they can be expensive upfront, dental implants often prove to be a wise investment in the long-term. With a success rate that outperforms other teeth replacement restorations, dental implants could be the answer to a more attractive smile that could last for decades.
But while their success rate is high (95% still functioning after ten years), they can and do occasionally fail. Of those that do, two-thirds happen in patients who smoke.
This unfortunate situation stems from smoking's overall effect on dental health. The nicotine in tobacco constricts oral blood vessels, inhibiting the flow of nutrients and antibodies to the teeth and gums. Inhaled smoke can scald the inside skin of the mouth, thickening its surface layers and damaging salivary glands leading to dry mouth.
These and other effects increase the risk for tooth decay or gum disease, which in turn makes it more likely that a smoker will lose teeth than a non-smoker and require a restoration like dental implants. And blood flow restriction caused by nicotine in turn can complicate the implant process.
Long-term implant durability depends on bone growth around the imbedded implant in the ensuing weeks after implant surgery. Because of their affinity with the titanium used in implants, bone cells readily grow and adhere to the implant. This integration process anchors the implant securely in place. But because of restricted blood flow, the healing process involved in bone integration can be impaired in smokers. Less integration may result in less stability for the implant and its long-term durability.
To increase your chances of a successful implant installation, you should consider quitting smoking and other tobacco products altogether before implant surgery. If that's too difficult, then cease from smoking for at least one week before surgery and two weeks after to better your odds of implant success. And be as meticulous as possible with daily brushing and flossing, as well as regular dental visits, to reduce your risk of disease.
There are many good reasons to quit smoking. If nothing else, do it to improve your dental health.
If you would like more information on tobacco use and dental health, please contact us or schedule an appointment for a consultation. You can also learn more about this topic by reading the Dear Doctor magazine article "Dental Implants & Smoking."
By Hoekwater Family Dentistry
November 28, 2020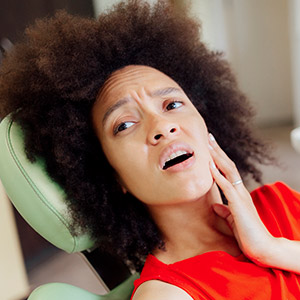 The subject of allergies covers a wide swath in medicine. Among other things, people have allergic reactions to animal fur, various foods and plant pollen. The effects are equally wide-ranging, anything from a mild rash to anaphylaxis, a life-threatening shutdown of the body's vital systems.
Approximately 5% of people are also allergic to various metals including nickel, cobalt, chromium and gold. Reactions to metal can occur when an allergic person comes in contact with items like jewelry, clothing or even mobile phones. There's even a chance of a metal allergy reaction from certain kinds of dental work.
It's unlikely, though, that you should be concerned if you're considering dental treatment or cosmetic work to upgrade your smile. Although allergic reactions like inflammation or a rash have been known to occur with amalgam "silver" fillings, it's quite rare. It's even less of a concern since "tooth-colored" materials for fillings are now outpacing the use of amalgam fillings, which are used in out-of-sight back teeth.
Of course, metal is used for other dental treatments besides fillings, including the most popular of tooth replacement systems, dental implants. An implant is essentially a metal post, usually made of pure titanium or a titanium alloy, which is imbedded into the jawbone. Even so, there's little chance you'll develop an allergic reaction to them.
For one thing, titanium is highly prized in both medical and dental treatments because of its biocompatibility. This means titanium devices like prosthetic joints and implants won't normally disrupt or cause reactions with human tissue. Titanium is also osteophilic: Bone cells readily grow and adhere to titanium surfaces, a major reason for dental implants' long-term durability.
That's not to say titanium allergies don't exist, but their occurrence is very low. One recent study detected a titanium allergy in only 0.6% of 1,500 implant patients who participated.
At worst, you may need to consider a different type of tooth replacement restoration in the rare chance you have a titanium allergy. More than likely, though, you'll be able obtain implants and enjoy the transformation they can bring to your smile.
If you would like more information on allergic reactions and dental restorations, please contact us or schedule an appointment for a consultation. You can also learn more about this topic by reading the Dear Doctor magazine article "Metal Allergies to Dental Implants."