My Blog
Posts for tag: celebrity smiles
By Hoekwater Family Dentistry
November 08, 2020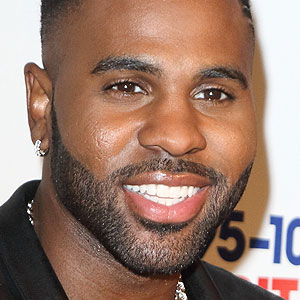 We're all tempted occasionally to use our teeth in ways that might risk damage. Hopefully, though, you've never considered anything close to what singer, songwriter and now social media persona Jason Derulo recently tried in a TikTok video—attempting to eat corn on the cob spinning on a power drill. The end result seemed to be a couple of broken front teeth, although many of his followers suspected an elaborate prank.
Prank or not, subjecting your teeth to "motorized corn"—or a host of other less extreme actions or habits—is not a good thing, especially if you have veneers, crowns or other dental work. Although teeth can withstand a lot, they're not invincible.
Here, then, are four things you should do to help ensure your teeth stay healthy, functional and intact.
Clean your teeth daily. Strong teeth are healthy teeth, so you want to do all you can to prevent tooth decay or gum disease. Besides semi-annual dental cleanings, the most important thing you can do is to brush and floss your teeth daily. These hygiene tasks help remove dental plaque, a thin biofilm that is the biggest culprit in dental disease that could weaken teeth and make them more susceptible to injury.
Avoid biting on hard objects. Teeth's primary purpose is to break down food for digestion, not to break open nuts or perform similar tasks. You should also avoid habitual chewing on hard objects like pencils, nails or ice to relieve stress. And, you may need to be careful eating apples or other foods with hard surfaces if you have veneers or composite bonding on your teeth.
Wear a sports mouthguard. If you or a family member are regularly involved with sports like basketball, baseball/softball or football (even informally), you can protect your teeth from facial blows by wearing an athletic mouthguard. Although you can obtain a retail variety in most stores selling sporting goods, a custom-made guard by a dentist offers the best protection and comfort.
Visit your dentist regularly. As mentioned before, semi-annual dental cleanings help remove hidden plaque and tartar and further minimize your risk of disease. Regular dental visits also give us a chance to examine your mouth for any signs of decay or gum disease, and to check on your dental health overall. Optimizing your dental health plays a key part in preventing dental damage.
You should expect an unpleasant outcome involving your teeth with power tools. But a lot less could still damage them: To fully protect your dental health, be sure you practice daily oral care, avoid tooth contact with hard objects and wear a mouthguard for high-risk physical activities.
If you would like more information on caring for your cosmetic dental work, please contact us or schedule a consultation. To learn more, read the Dear Doctor magazine articles "Porcelain Veneers" and "An Introduction to Sports Injuries & Dentistry."
By Hoekwater Family Dentistry
September 29, 2020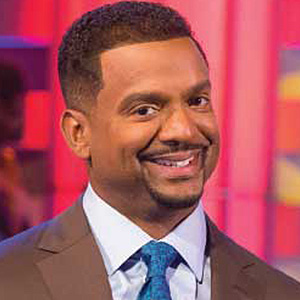 Remembered fondly by fans as the wacky but loveable Carlton on The Fresh Prince of Bel-Air, Alfonso Ribeiro is currently in his fifth year hosting America's Funniest Videos. It's the perfect gig for the 48-year-old actor, who loves to laugh and make others laugh as well. This is quite the opposite experience from one he had a few years ago that he remembers all too well: a severely decayed tooth.
After seeing his dentist for an intense toothache, Ribeiro learned he had advanced tooth decay and would need root canal treatment. Ribeiro wasn't thrilled by the news. Like many of us, he thought the procedure would be unpleasant. But he found afterward that not only was the root canal painless, his toothache had vanished.
More importantly, the root canal treatment saved his tooth, as it has for millions of others over the last century. If you're facing a situation similar to Alfonso Ribeiro's, here's a quick look at the procedure that could rescue your endangered tooth.
Getting ready. In preparation for root canal therapy, the tooth and surrounding gums are numbed, often first with a swab of local anesthesia to deaden the surface area in preparation for the injection of the main anesthesia below the surface. A dental dam is then placed to isolate the infected tooth from its neighbors to prevent cross-contamination.
Accessing the interior. To get to the infection, a small access hole is drilled. The location depends on the tooth: in larger back teeth, a hole is drilled through the biting surface, and in front teeth, a hole is drilled on the backside. This access allows us to insert special tools to accomplish the next steps in the procedure.
Cleaning, shaping and filling. Small tools are used to remove the diseased tissue from the interior tooth pulp and root canals. Then the empty spaces are disinfected. This, in effect, stops the infection. Next, the root canals inside the tooth are shaped to allow them to better accept a special filling called gutta percha. The access hole is then sealed to further protect the tooth from future infection, and a temporary crown is placed.
A new crown to boot. Within a couple weeks, we'll cap the tooth with a long-lasting lifelike crown (or a filling on certain teeth). This adds further protection for the tooth against infection, helps strengthen the tooth's structure, and restores the tooth's appearance.
Without this procedure, the chances of a tooth surviving this level of advanced decay are very slim. But undergoing a root canal, as Alfonso Ribeiro did, can give your tooth a real fighting chance.
If you would like more information about root canal treatments, please contact us or schedule a consultation. To learn more, read the Dear Doctor magazine articles "A Step-By-Step Guide to Root Canal Treatment" and "Root Canal Treatment: How Long Will It Last?"